Contact Megan Directly
Cell: 970.366.7244
Office: 970.771.3959
Megan@MeganMountainHomes.com
www.LiveaMountainLife.com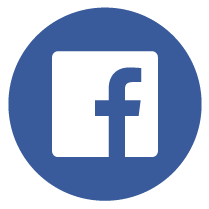 Megan's Story
Megan has lived in Colorado since 2000, hailing from the New England area, she settled in the front range and attended the University of Denver studying marketing and leadership. Her background includes 10 years in retail marketing and real estate marketing.
At the start of her real estate career, she worked extensively on new real estate developments for Vail Resorts Development Company, LIV Sotheby's and Cornerstone Real Estate including Ritz Carlton in Vail, One Ski Hill Place in Breckenridge, Waters at Silver Trout in Silverthorne, and the Alders at Keystone.
When Megan is not working to find families a piece of their solitude in the mountains she can be found with her husband and their two dogs hiking, canoeing, camping, and snowboarding.
Megan is a high-energy broker with a love for meeting new people. She is truly passionate about sharing what makes Summit County so special with visitors and her clients. Megan loves helping others see why Summit is the best place to live and enjoy all that the area has to offer.
Here is what my clients have to say about working with me...
We were really impressed with Megan throughout our home buying experience. She managed the process like she was buying a house for herself. She understood the market, the home value and what we needed to do to find the right home at the right price point for us. My favorite part was her sense of humor. Buying a home can be a long process of touring many, many homes. She always kept things light and fun but got down to business when she was getting us the best deal on the market. I couldn't recommend her more! - Scott, 2017
Megan was great to work with! She was very reliable, efficient and knowledgeable along every step of the process. She made the whole thing easy and enjoyable and we couldn't have had a better realtor! - Sara, 2017
Megan is the best realtor I have ever worked with. She worked her little tail off for us for well over a year so we could find the perfect home. She was agile to our many whims, responsive to our requests, friendly, kind, and welcoming. She even helped us move when we landed the perfect property. She is by far the person I would recommend anyone to work with when looking for a home in Summit County as she knows her stuff. I'm so grateful for her friendship in the whole process and wish I could buy houses all the time so I could just work with her more. - Morgan B., Bought and Sold in Breckenridge